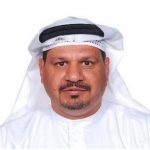 Director Message
The story of Nasser Abd Mohammed Company (NAMCO) is one of innovation, ambition and sheer hard work. Over 60 years ago, my father, the company's founder Nasser Abd Mohammed established his own transport business.  Based on his ethical values of transparency, fairness and professional integrity, from these humble beginnings NAMCO has grown to be one of the largest local, family owned companies in Bahrain.
NAMCO's successes are closely tied both to the progress of the Kingdom of Bahrain, where the company continues to have an integral role in the country's development and to our business philosophy, which is to provide the highest levels of service and quality for the most demanding clients. Indeed, we are personally invested in the success of each of our projects and strive to exceed the expectations of our valuable customers.
I invite you then to explore our services and look forward to discovering how we can meet your unique needs.
ALI NASSER
DIRECTOR